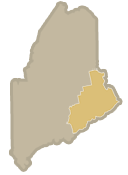 Other Regions
Explore Maine by Region - Downeast & Acadia
The Downeast & Acadia Region is famous for its rocky shoreline, scenic harbors and mountains-to-the sea views. This area also is home to Acadia National Park, the most frequently visited location in Maine. The region offers visitors numerous ways to explore and preserve its natural beauty.
Photos
Air Travel
Biking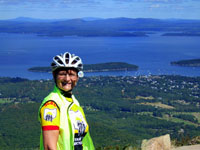 Downeast and Acadia by Bike
Bustling towns, scenic harbors, picturesque bayscapes, delightful villages and spectacular mountains-to-the-sea views make Downeast hugely popular among cyclists. The region is home to breathtaking Acadia National Park, as well as numerous easily reached islands.
Bus Transportation
Car & Driving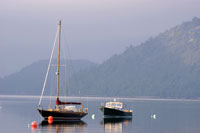 Downeast and Acadia Scenic Byways
The Downeast & Acadia region is home numerous scenic byways, which offer visitors glimpses into small, coastal villages ripe with wild blueberries - and the open waters surrounding Mount Desert Island and Acadia National Park.

Explore Maine by Car
Sometimes, the only way to get to your destination is by car. In fact, some of the most beautiful and remote areas of the state can only be reached by driving. Make the most of the ride by traveling along one of many scenic byways that wind through the state. And if you need directions or lodging along the way, checkout our information on Maine's Visitor Information Centers.
Ferry Service
Train Travel
Sorry, no listings for this travel mode