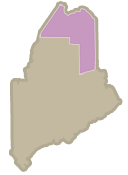 Other Regions
Explore Maine by Region - Aroostook County
Aroostook, Maine's largest and northernmost county, offers travelers air, bus and bike modes of transportation. Explore the region's rolling countryside, vast farmland and historic communities using multi-modal transportation. Here, the Aroostook Regional Transportation system carries passengers to towns and villages, many of which are rich in Acadian heritage and culture.
Photos
Air Travel
Biking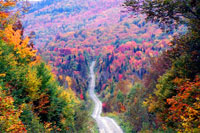 Aroostook by Bike
Here, several touring loops direct cyclists through wide open spaces and rolling countryside, historic communities and the county's deep-rooted Acadian history.
Bus Transportation
Car & Driving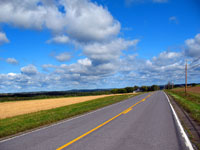 Aroostook County Scenic Byways
Aroostook county's scenic byways, offers visitors glimpses into quaint country towns & villages, nestled amongst rolling hills and vast, rich farm lands.

Explore Maine by Car
Sometimes, the only way to get to your destination is by car. In fact, some of the most beautiful and remote areas of the state can only be reached by driving. Make the most of the ride by traveling along one of many scenic byways that wind through the state. And if you need directions or lodging along the way, checkout our information on Maine's Visitor Information Centers.
Ferry Service
Sorry, no listings for this travel mode
Train Travel
Sorry, no listings for this travel mode