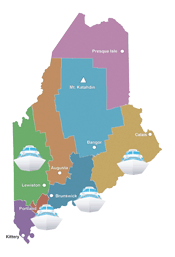 Explore Islands in Maine
There are over 4,600 islands off the coast of Maine not to mention some inland too. The islands listed on this site are those that are serviced by ferry.
Ferry Service by Island
Select an island below to view ferry services.
Islands by Region
Select a region from the tabs below to view islands in that region.